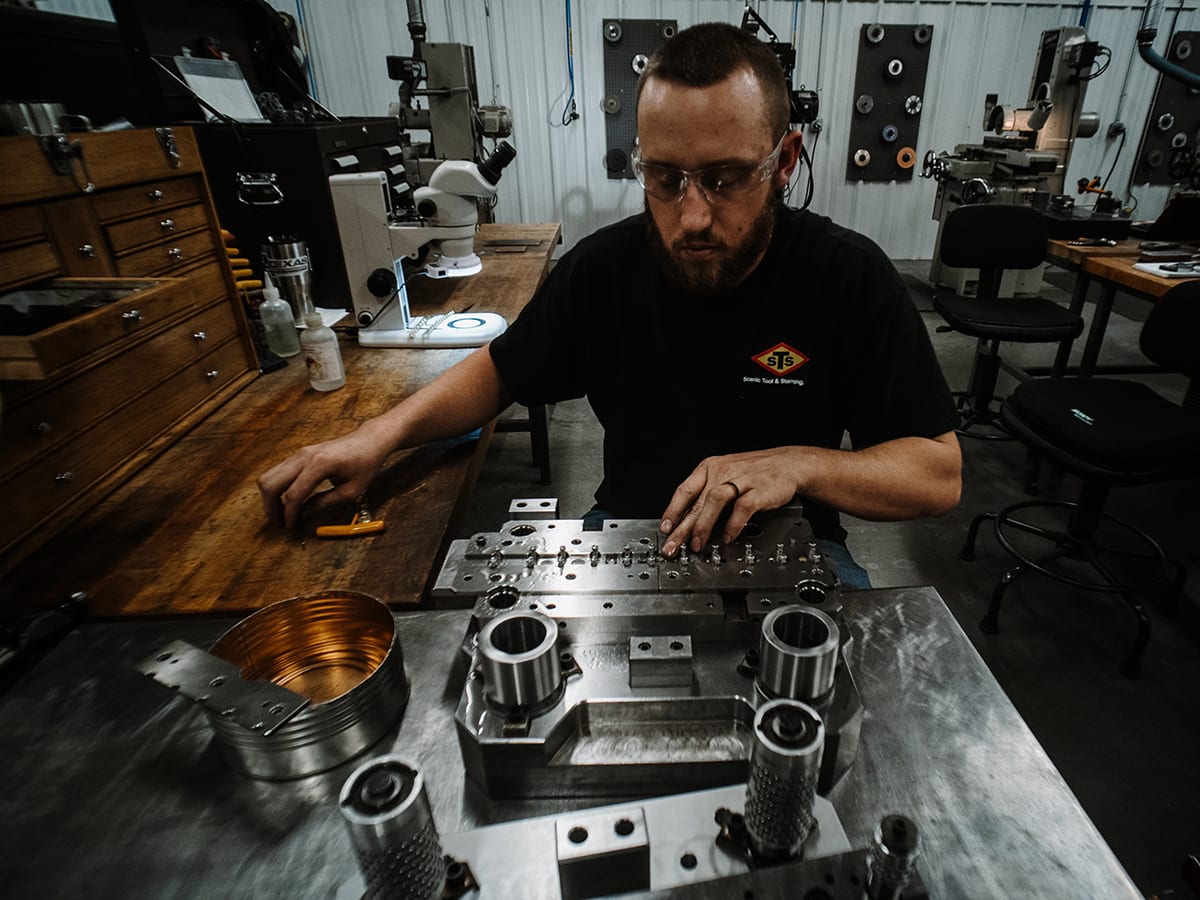 Our Services
Built One Piece at a Time by a Tool Maker
A stamping die is the tool that bends, coins, and punches out the coiled raw material. Built primarily from tool steel, it absorbs the repetitive shock of being closed with up to several tons of pressure. Progressive dies are made up of multiple stations, each performing a different step toward creating a finished part. The material moves through the die via an automatic feeder.
During the build phase of a project, a tool book from our in-house engineering department is released to the tool room.
Our experienced and trained die makers make parts via the old school method just as we did in the beginning. Traditional tool and die practices have slowly died over the years, but at Scenic Tool & Stamping, we make it a point to teach and train each tool maker the proper way to make parts. Each and every part that goes into a die is precisely finished one piece at a time by a tool maker.
After a tool has been completed and assembled, it is ready to head to the press for the first time. Once acceptable parts have been made, the build phase is complete and the tool is ready for production.