Custom Stamped Components from Concept to Design and through Production
Scenic Tool & Stamping provides stampings for the Automotive, Medical, Electronics, and Military Industries.
Our Expertise
The Industry's Best Service & Greatest Flexibility
Comprehensive capabilities in-house allow us to focus on our customers' best interests while maintaining the quality and precision we are known for.

Concept to Design
In-house engineering and tooling design helps us produce the best stamped parts.

Precise Engineering
Our engineering expertise for tooling design results in better quality parts and lower costs for our customers.

Flexible to Your Industry
With experience in industries including electronics, automotive, military and medical devices, we can fit your needs.

Customer Centric
We can do things to meet our customers' unique demands that our competitors can't or won't do.

Tooling Built In-house
Tooling built in-house and that runs efficiently and reduces customer costs.

ISO Certified
Our ISO 9001:2015 certification ensures quality in all of our processes.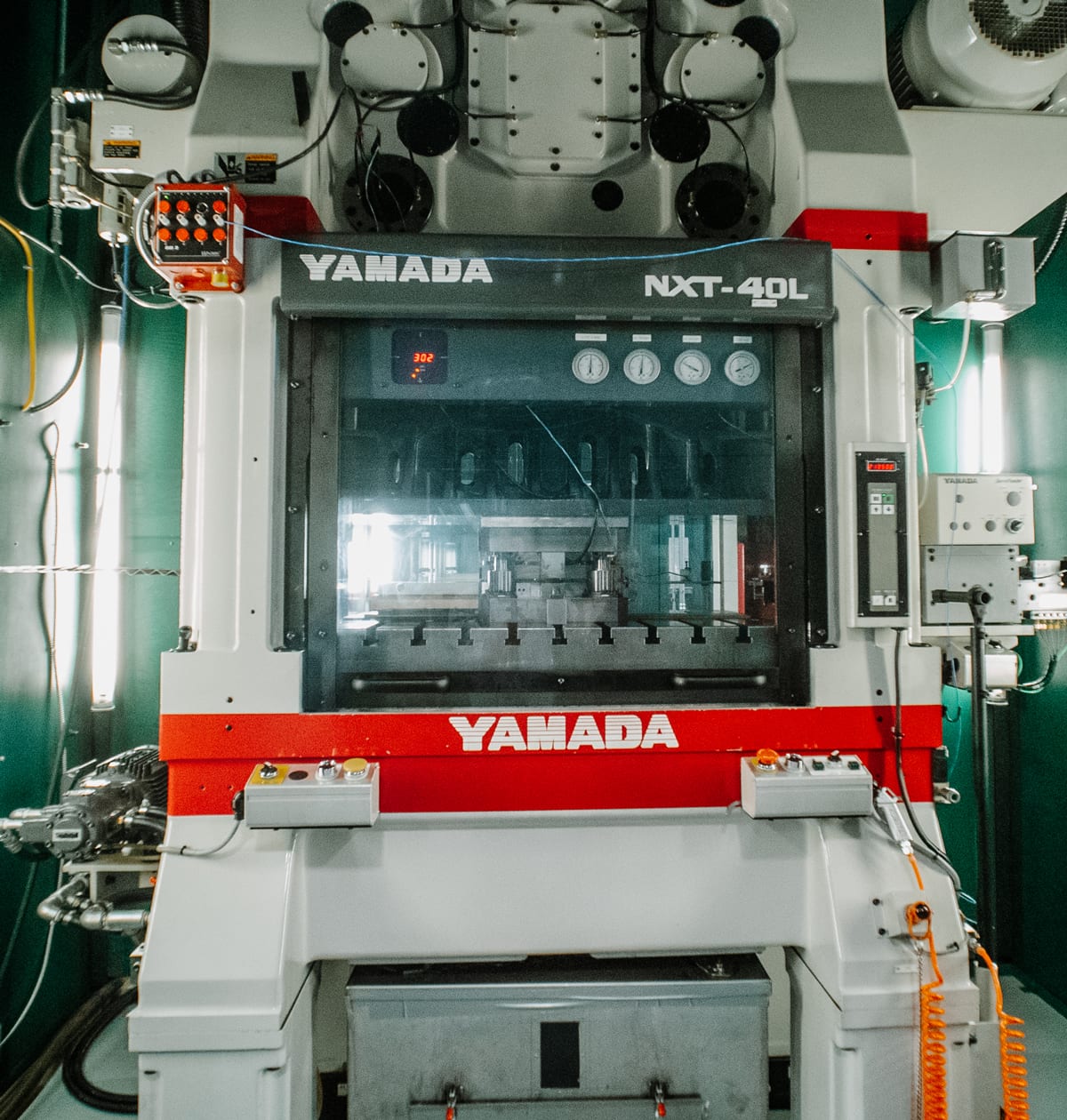 The Difference
Experience the Scenic Tool & Stamping Difference
We provide high-speed, high-precision stamping of very small metal parts and deliver quality products on time. With stamping tool design and build in house, as well as full prototyping capabilities, we offer assistance from concept to design to production. We provide the industry's best service and greatest flexibility to our customers' needs. Being a small, family-owned business frees us to always keep the customers' best interest in mind.
Our Expertise
Engineering, Tooling, Design & Production
We produce parts to order based on customer requirements. We receive those requirements in the form of prints or drawings but can assist our customers in creating those prints if necessary.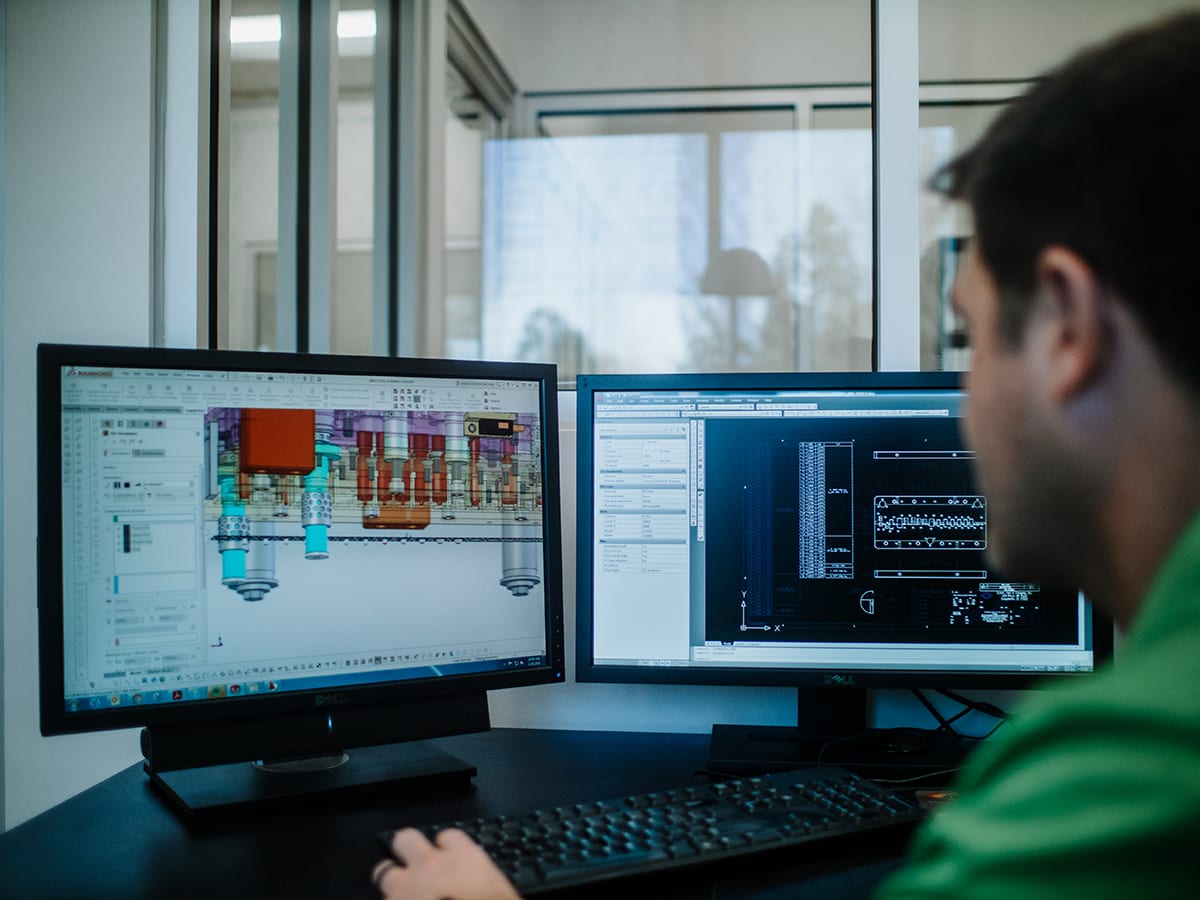 By applying design for manufacturability principles to your project, we create cost effective solutions to all of your manufacturing needs. Our engineering expertise includes simple tooling, fixtures, and one hit dies to multi-station progressive dies and simple automation concepts.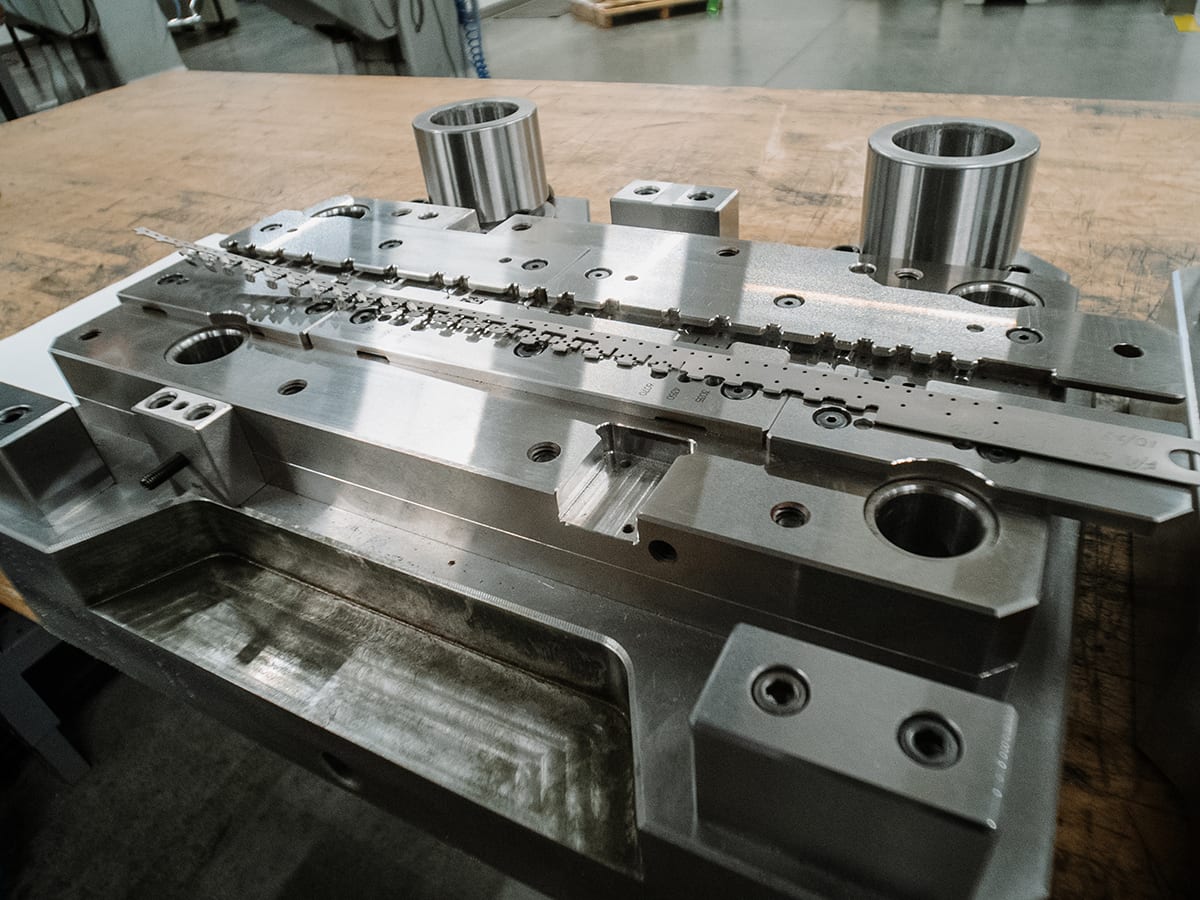 Our experienced and trained die makers make parts via traditional tool and die practices. Each and every part that goes into a die is precisely finished one piece at a time by a tool maker. Tooling designed and built in-house is guaranteed as long as it remains at STS.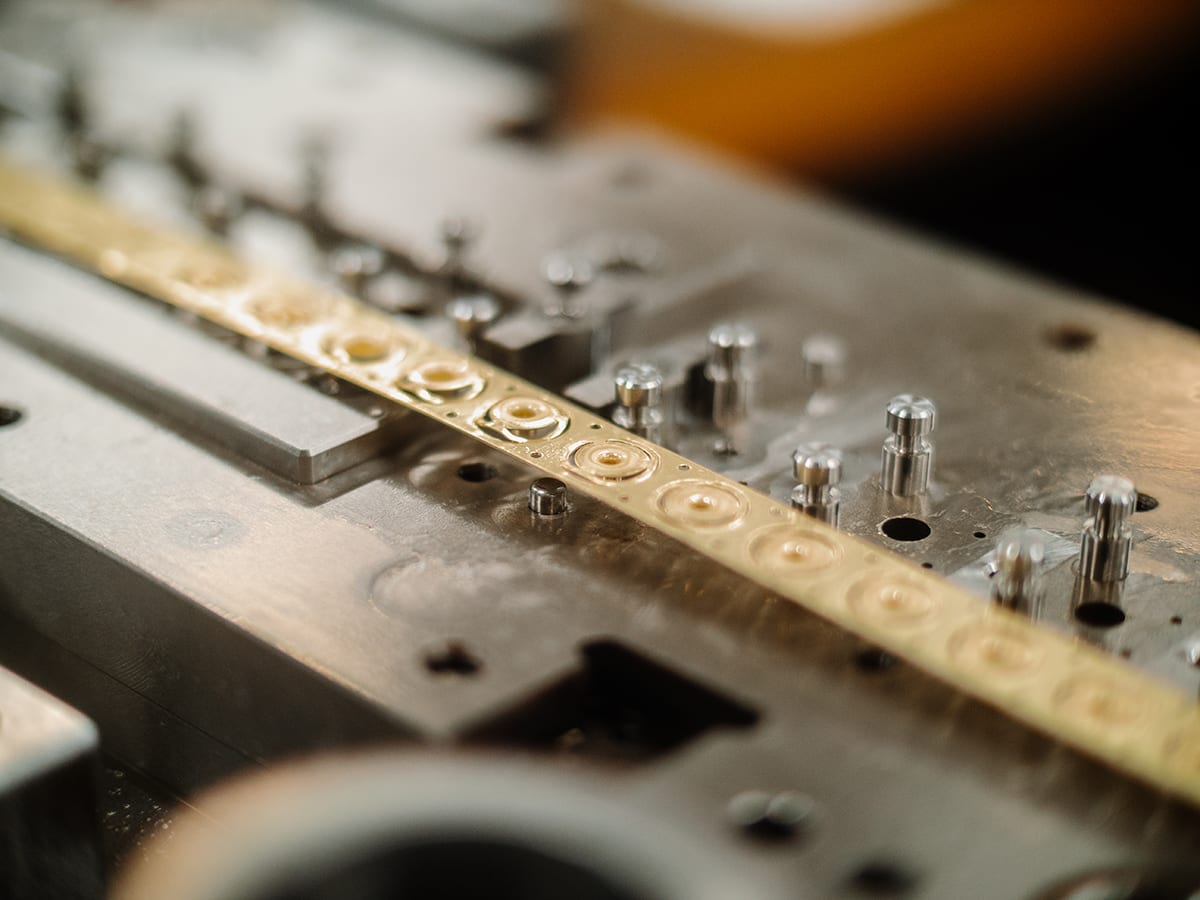 Progressive stamping is a metal working method that includes bending, coining and punching out parts from a coil of raw material. With presses ranging from 30 to 60 ton, we can accommodate a range of stamping capabilities.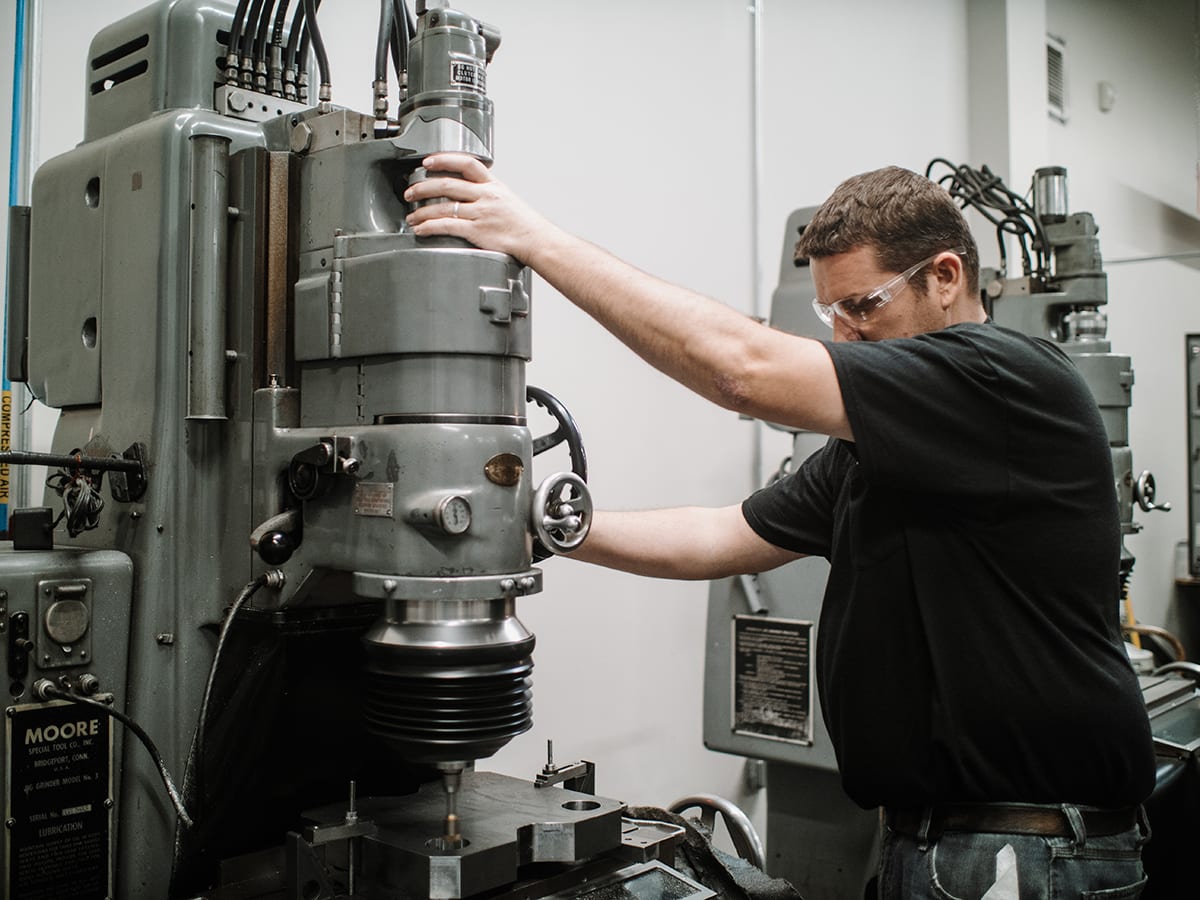 We offer secondary tooling solutions to singulate, form and insert parts into plastic housings at your location. We also design and build gauges and fixtures to meet your inspection needs.
Ready for Any Task
Powerful & Precise Capabilities
Presses range from
30-60 tons
Stroke cycle time up to
1000/min
Stamping materials from
.002" – .100"
Mitsubishi EDM machines
7
Agie Charmilles Drill 20 drill EDM
2

Highly Rated
Customer Reviews

"Wow, you all must work nights at Jimmy John's because you are freaky fast!"
Engineer @ Global Connector Supplier Company

"Thank you for helping us to be the best connector company there is. We could not do this without our supplier partners!" 
Sourcing Manager @ Leading Supplier of Electronic Connectors

"Everyone at Scenic Tool is a pleasure to do business with! Very nice, customer service-driven company."
Purchasing Manager @ Award-Winning Connector Company

"Scenic is easily one of our best suppliers. We appreciate their quality, service and support."
Sourcing Manager @ Online Catalog Connector Supplier

"I know Scenic is always helpful and quick to respond to resolve any problems."
Engineer @ Global Supplier of Automotive Connectors

"We certainly view scenic as a strategic supplier with exceptional technical capabilities, service, and quality."
Scenic Tool Customer